Sermons In Your Inbox International
...Giving The World A Life Transforming Experience
Founded on September 20, 2015, Wisdom Wedge is a non-profit organization which has set the pace as a champion in the authorship of eBooks through its principal brand trademark Sermons In Your Inbox International.
​
You can connect with us everywhere and every time on social media through our strategic and interactive ministry platforms. N. A. DANSO SHOW
​
Registration Ongoing for the August 2022 Season.
​
Submission Deadline:
July 31, 2022
book your seat for the august 2022 season
Listen to Our Latest Episode
Follow the N. A. Danso Show to receive messages that will bathe your heart off all the dirt of negative mental attitude and purge your soul of all fear, doubt and anger that will otherwise have frustrated your efforts to live a fulfilling single or married life. The effective servant leadeship series is for the person with leadership responsibilities and for upcoming leaders.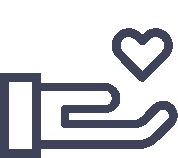 "Whoever is generous to the poor lends to the lord, and he will repay him for his deed."